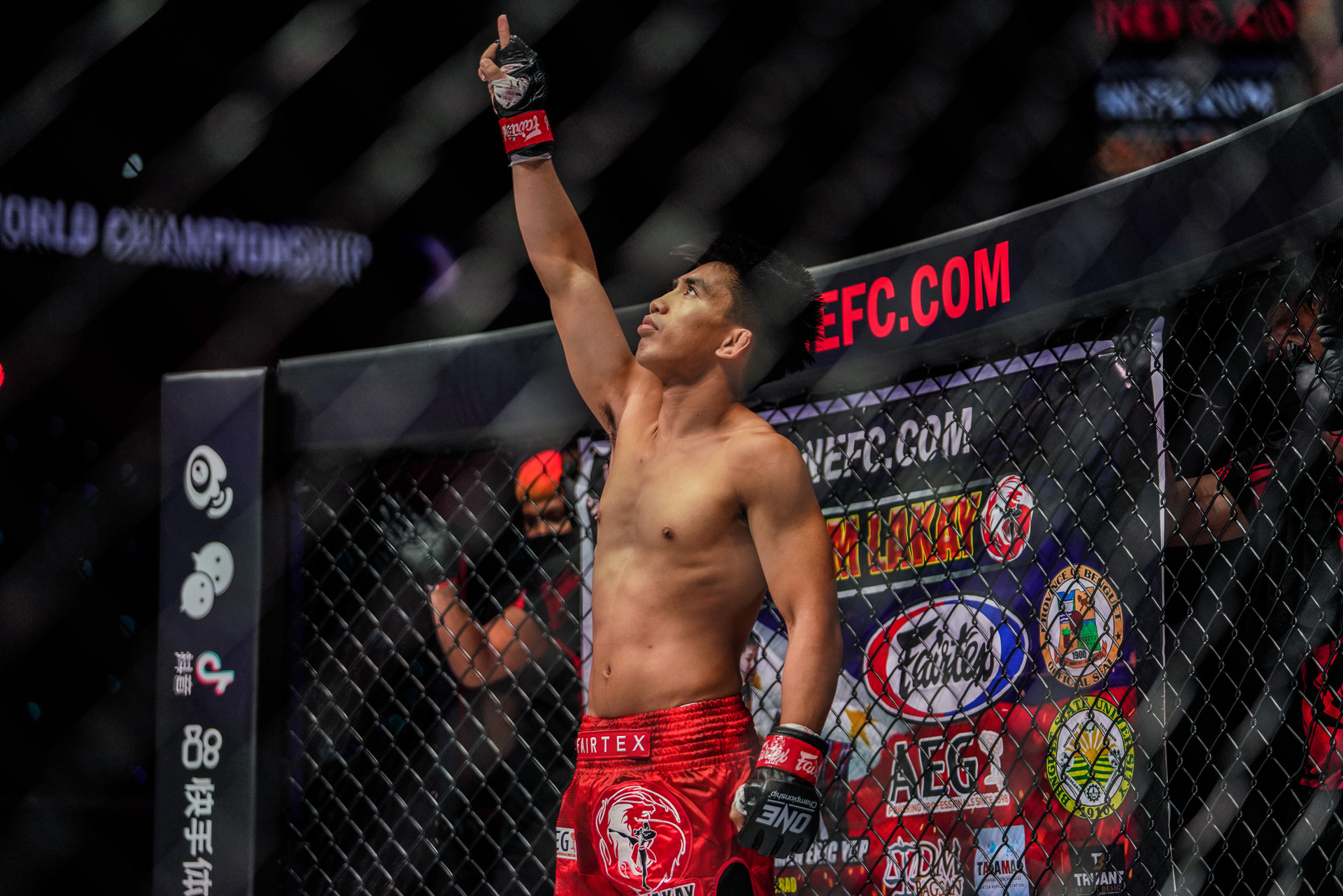 13 May 2022 – Singapore: ONE Championship™ (ONE) today announced that reigning ONE Strawweight World Champion Joshua "The Passion" Pacio of the Philippines will defend his World Title against #1-ranked contender Jarred "The Monkey God" Brooks. The fight serves as the main event of ONE 158, which broadcasts live from the Singapore Indoor Stadium on Friday, 3 June.
Rich Franklin, Vice President of ONE Championship, stated: "Pacio comes from the famed Team Lakay, with their wushu style they bring to MMA. He has only had one loss in four-and-a-half years, when [Yosuke] Saruta took his belt. Avenging that loss and regaining the World Title several months later, he finally capped that trilogy last year proving to be the undisputed champ. Brooks is on a six-fight win streak with wins over some of the division's toughest, including Pacio's teammate Lito Adiwang. Brooks' aggressive style in the ring is matched by the trash talking lyrics of pre-fight rap. Both of these guys have the gas for five rounds, and this one is personal. Brooks could become the Lakay killer, but Pacio has plans to put Brooks' trash talking to an end."
Pacio is on a four-fight win streak, with his latest victory being a first-round technical knockout in over #5-ranked Yosuke Saruta of Japan last September. Meanwhile, the veteran Brooks joined ONE Championship in October of 2021, and has since won three straight in the promotion. His most recent win was against former top-ranked strawweight Bokang Masunyane just this past April.
Joshua Pacio, ONE Strawweight World Champion, stated: "Philippines, we have the trawweight belt here in our beloved country. Soon, we'll need to defend it against Jarred Brooks of the United States. I need your support and love to keep what is ours. This is Joshua Pacio, your champion, laban natin itong lahat (This is our fight)."
Jarred Brooks, #1-ranked Strawweight MMA Contender, stated: "Challenging for the World Title in the best organization in the world is a dream come true. I've been thinking, sleeping and breathing the fight game for my entire life. And to win the belt would mean more than life itself. While I do think Joshua has some really great capabilities, I don't think he has the same heart as me. He doesn't have the same will and determination to win that I have. I will be the next ONE Strawweight World Champion, and my prediction is that I'm going to submit Pacio in the first or second round."