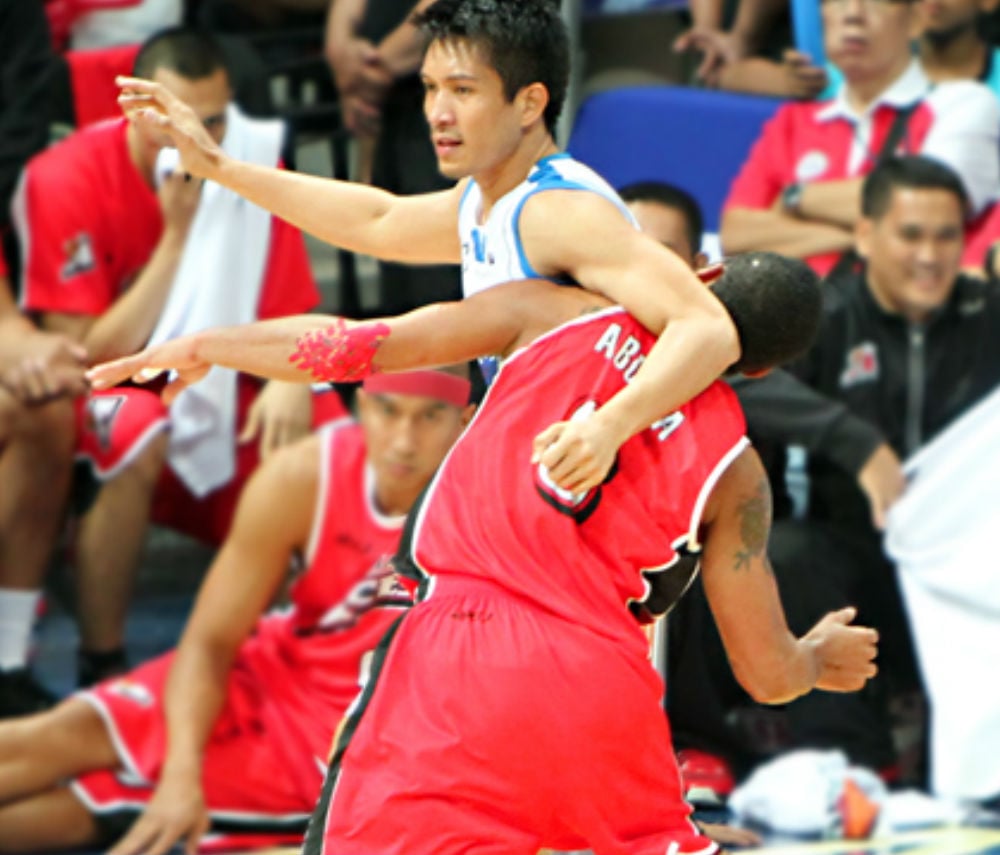 (c) PBA Media Bureau
A long break always brings out hopes and unrestrained optimism from the fans, players, coaches and management. In a few days, the final conference of the 2016 PBA season will begin and those hopes and aspirations will diminish for a lot of teams.

Only few of those expectations will be reached and fulfilled during the conference. Before we go to that agonizing process, let us run down the biggest question that hangs on each team.

Alaska Aces - what was the effect of the Gilas cut to Calvin Abueva?
I think the whole PBA universe will watch Calvin this conference. They want to see his response on the controversial Gilas cut. They want to see him proved to coach Tab that he should have been there. But, it can also go the other way. That can lead him to be wilder that will result to more mistakes and fouls

Brgy. Ginebra San Miguel - Who can they trust to get the minutes of Slaughter during his absence?
Every game is important in an 11-games elimination round. Remember, only eight teams will survived the elimination round and the 5th to 8th will have twice-to-beat disadvantage. With the early exit of Gilas and with little playing time there, I expect Japeth to play right away and hold the center position.

Now, the PF position will be interesting. I think Joe Devance will be the frontrunner to take it but Dave Marcelo and a small line-up with Paul Harris getting the PF spot are interesting options too.

Blackwater Elite - Will Carlo Lastimosa and Roi Sumang fit beside each other?
I am pretty sure that one of the vision of the Elite is Sumang and Lastimosa playing well together and creating one of the best scoring backcourt in the league. Both need to improved their defense and playmaking to be a better player and a better fit to each other.

Globalport Batang Pier - How to divide the minutes to their loaded backcourt rotation?
Terrence Romeo, Stanley Pringle, Karl Dehesa, Joseph Yeo and now Omar Krayem, that is the depth of the backcourt of Globalport! Unfortunately, they only have 96 minutes to divide between those five. Maybe Coach Franz will try to play a super small line-up by giving minutes to Dehesa or Yeo or Krayem in the 3. That is possible, but will it work?

Mahindra Enforcers - Can Canaleta and Ramos proved that their performance last conference were not flukes?
Nino Canaleta and Aldrech Ramos risen and exhibited last conference that they can be the main players with their 14.6 points, 4.8 rebounds and 42.2% 3FG and 12.1 points, 6.1 rebounds and 41.7% 3FG, respectively. Now, the jury is still out for the two of them. Can they do it again?

Meralco Bolts - Who will get more minutes, Amer or Alapag?
The Bolts is in a very weird situation. They want to develop their young players and contend in the same time. That is not the easiest path to take but they managed to reached semis, last conference, and still give Baser 17.8 minutes a game. Will coach Norman give the bigger chunk to Jimmy once again, or will he commit more on giving experience to Baser?

NLEX Road Warriors - is Garvo Lanete an elite shooter?
He finally got the minutes last conference and he did well enough to merit those minutes again this conference. It is very clear that Coach Boyet wants him to be their catch and shoot sniper and his 33.7% efficiency last conference is very promising. If he can put up a better mark, I am pretty sure their opponent will start to respect him.

Phoenix Fuel Masters - Who will they trade next?
Phoenix is on a total rebuild of the franchise. JC Intal and Willy Wilson still reminds the people about the Barako franchise so I expect them to be traded soon. Will they go together or one of them will be dealt much earlier?

Rain or Shine Elasto Painters - Will Dior Lowhorn be a good fit?
Dior will bring the same body type as Pierre Henderson-Niles and more scoring punch to the Rain or Shine Elasto Painters. The history of Coach Yeng has taught us that the fit to his team is more important than the talent of an import. Will Rain or Shine benefits with the superb scoring ability of Dior, or will it hurt the team?

San Miguel Beermen - Can Arwind keeps up with his younger elite teammates?
We have been spoiled by the durability of Santos in his whole career that we forget that he is already 35. In short, he is not already on his prime and it will only be a matter of time before father time forced him to be part of bench. Will it happen this conference?

Star Hotshots - Can James Yap complete a kind-of renaissance season?
James Yap is averaging more points this season than the last two seasons. He is contributing 13.3 points in 37.4% FG and 3.4 rebounds per game this season. Last conference, he was already getting his rhythm but he was hit by an injury. Can he pushed his scoring average to 14, one last time?

TNT Tropang Texters - Is Moala Tautuaa the real deal?
I was one of those who salivated to see him play in the PBA. Unfortunately, the depth of the frontline of TNT and his fit to the team has forced him to take time to learn how to play with TNT and in the PBA. 10.0 points, 4.3 rebounds, 1.3 assists and 53.3% FG will not be acceptable for a 27 years old #1 pick.