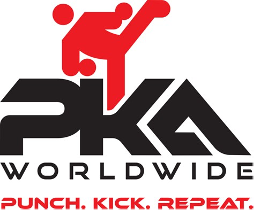 PKA WORLDWIDE SIGNS FIRST FIGHTER AS TAEKWONDO CHAMPION JULIO CESAR CARLOS JOINS BURGEONING KICKBOXING ORGANIZATION
Six-Time Taekwondo World Champion & Queens Native Carlos Set to Bring Prodigious Talents to The PKA Striking Cage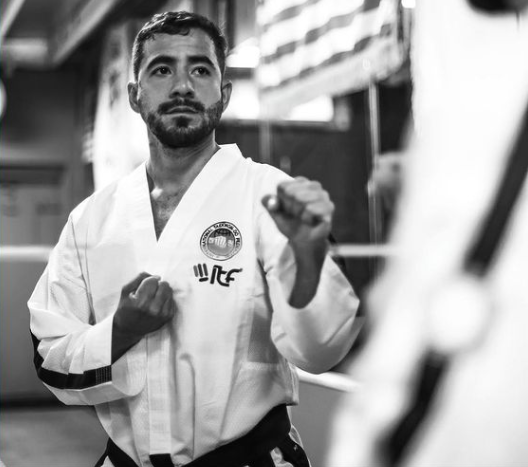 NEW YORK – September 20, 2022 – PKA WORLDWIDE, the legendary pioneers of American-style kickboxing, have kickstarted their long-awaited return with the signing of six-time Taekwondo world champion and Queens native Julio Cesar Carlos, the first fighter to officially ink a pact with the fast-rising organization.
"Julio Cesar Carlos is world class both inside and outside of the ring and is the epitome of what PKA WORLDWIDE is all about," said Joe Corley, PKA WORLDWIDE CEO. "We are thrilled to make him our first signing as we make our grand reentry into the combat sports arena. I was blown away watching him compete and inspired by the work he's put in to reach this level. Most importantly, we know that the fans are going to love the action he brings to the PKA Striking Cage."
"It's an honor to be chosen for this opportunity," said Carlos. "I'm going to prove to everyone that PKA WORLDWIDE made the right choice. Joe Corley and his team know talent. Once they saw me doing what I do in the ring, they knew that I was on another level. This is a privilege, but it's also exactly where I belong."
Carlos was born and raised in Queens, New York and gained recent acclaim for his unique outdoor training set up in his hometown's urban landscape (profiled by PIX 11 News HERE). The 31-year-old began training in Taekwondo at just four years old, motivated to keep up with his older brother Emanuel. Under the guidance of Master William Perlaza, Carlos won his first of six Taekwondo world championships with a Junior division title at 17-years-old in 2009. He would follow that up just two years later with his first championship in the Senior division.
Born to a Mexican father and Colombian mother, he found success early in crossing over to kickboxing as he won all four of his amateur contests. After winning three straight bouts competing in Montreal, Carlos gained attention from PKA at a recent event at Madison Square Garden before shining at an open tryout in New York.
"I've been doing my own thing through Taekwondo since I was four years old," said Carlos. "I've dominated the lightweight division for years, but there came a moment during the pandemic where my coach and I realized that we've done everything we could in Taekwondo. We were looking for the next challenge and kickboxing came knocking on my door. Now I'm ready to prove myself against the best and show everyone what I'm capable of accomplishing."
Once a staple of televised combat sports in the 1970's, 80's and 90's, and a precursor to today's modern hybrid styles of fighting, PKA and its' CEO Corley are often credited as one of the founding fathers of modern-day MMA. Corley first introduced professional kickboxing to the public nearly 50 years ago with an "Americanized" style in which opponents are allowed to hit each other with punches and kicks above the waist. However, elbows, knees, clinch fighting and grappling are all forbidden.
Launched in 1974, the PKA went on to garner huge national audiences on ABC, CBS and NBC, and formed long-time broadcast partnerships with cable giants ESPN and SHOWTIME while producing over 1,000 hours of unforgettable televised action.
Now, PKA WORLDWIDE is back and better than ever and on a mission to find the world's most dangerous strikers, beginning with their first signing, Julio Cesar Carlos.