PKA WORLDWIDE SELECTS EIGHT FIGHTERS TO ADVANCE IN THEIR SEARCH FOR THE SPORT'S GREATEST STRIKERS FOLLOWING TRYOUTS IN REDLANDS, CALIFORNIA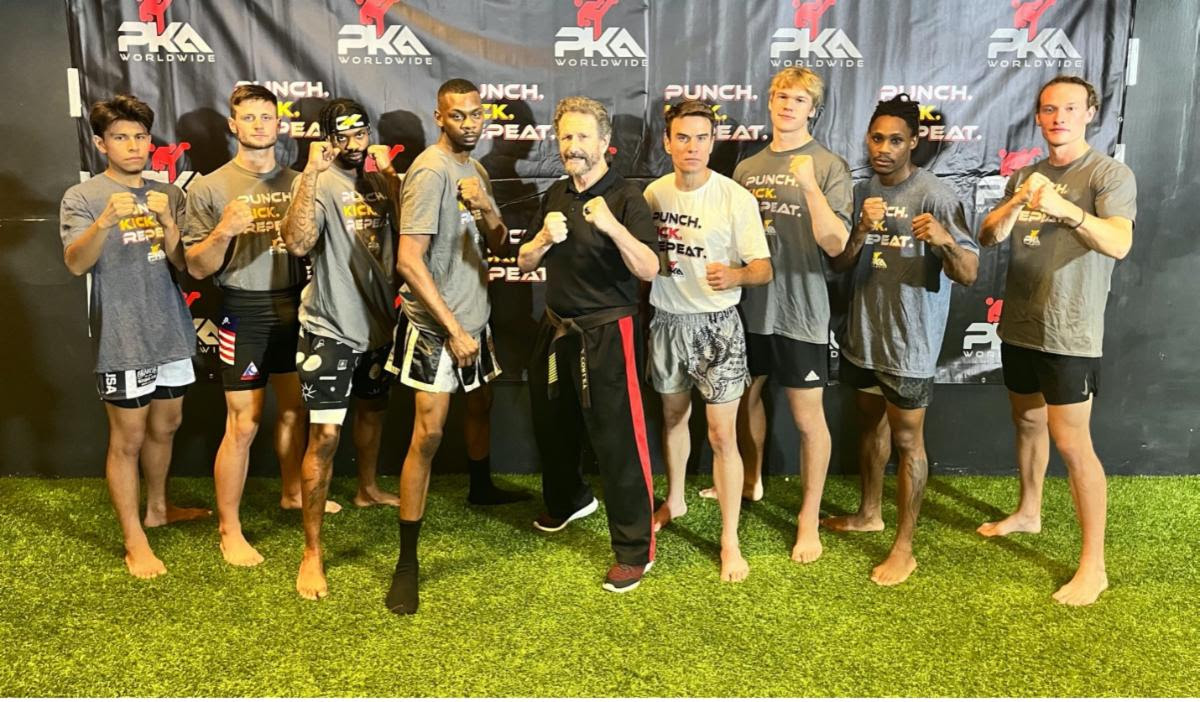 REDLANDS, CA. – September 28, 2022 – PKA WORLDWIDE, the legendary pioneers of American-style kickboxing, continued their search for the greatest strikers in the sport this past Saturday in Redlands, California as they selected eight exciting young fighters to advance toward the opportunity to become PKA WORLDWIDE World Champions.
The third official event in their worldwide series that aims to bring the sport's best to its biggest stage, Saturday's tryout was led by PKA WORLDWIDE CEO Joe Corley and also featured renowned judges including original PKA World Champion Jeff Smith, multiple time PKA World Champion and PKA WORLDWIDE Global Director of Fighter Development Rick "The Jet" Roufus and celebrated Master Dan "Bam Bam" Stell.
"PKA WORLDWIDE is onto our seventh month of searching for the greatest strikers on the planet and we're thrilled to be leaving California with some of the best fighters on the West Coast," said Corley. "They will go on to compete for the chance to become 2023 PKA WORLDWIDE World Champions. With the kind of fights we saw today, we know that the action is going to be heated and powerful. Anyone who enjoys stand-up striking will see the best that there is kicking, punching and repeating."
The diverse group of combatants that emerged from Saturday's event included fighters with backgrounds in kickboxing and boxing, as well as Muay Thai, Taekwondo and more. As all eight fighters continue their journeys in the sport, two standouts from the tryout, LeBeaux Cooper and Charles Lewis, expressed their excitement for the next steps with PKA WORLDWIDE and what it can do for them.
"I grew up in the Third Ward of New Orleans and losing family in Hurricane Katrina put me in a dark place," said Cooper, who was a standout cornerback during his college football career. "Fighting helped me push through that time period and channel my energy and thoughts. I'm a personal trainer and former football player and I just want to showcase my skills in order to one day be one of the top fighters in the world."
"As a kid, I lacked confidence," said Lewis, an Albuquerque, New Mexico native fighting out of Redlands. "I was bullied a lot and had to find a way to separate from the environment I grew up in. I want to fight for PKA WORLDWIDE to continue to grow as a fighter. I want to motivate others to do things that they once thought they couldn't do and PKA is a big platform to do that on."
Be on the lookout for future announcements on upcoming PKA WORLDWIDE events as they continue their hunt for the world's greatest strikers and bring the world-class striking of American-style kickboxing back to the fans.
"We're very encouraged by the passion and energy displayed at the California tryouts and we expect it to continue to ramp up as we grow and expand," added Corley. "We're aiming to bring fan-friendly action to sports fans everywhere and we're very pleased with the direction we're headed in."